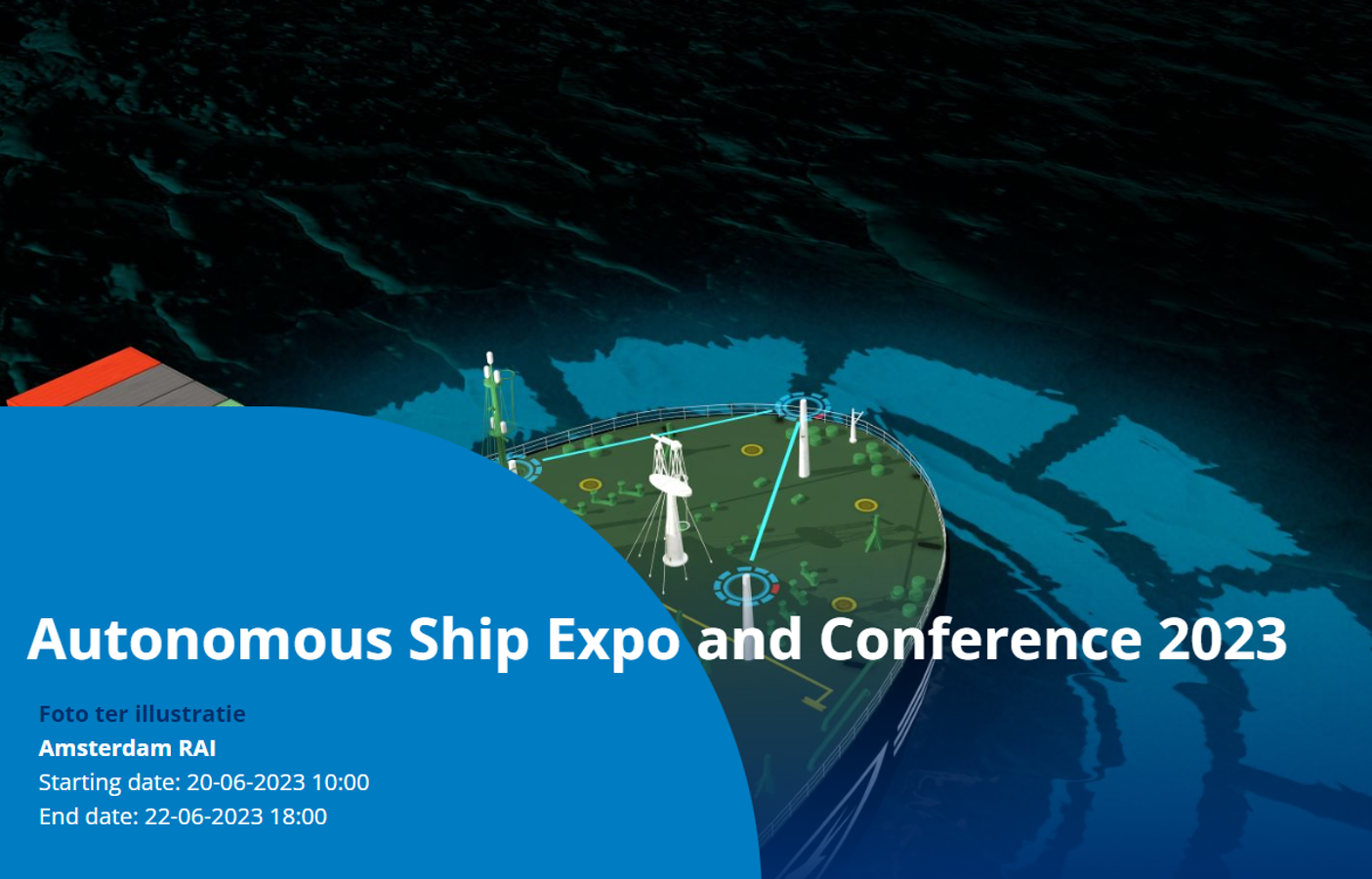 Autonomous Ship Expo and Conference 2023
20/06/2023
Amsterdam, the Netherlands
Autonomous Ship Expo and Conference 2023, to be held at RAI Amsterdam, the Netherlands, June 20, 21, 22, 2023, is dedicated solely to showcasing the latest and next-generation solutions and technologies to enable varying degrees of automation – from anti-collision assistance to fully autonomous operation – across the ship and cargo handling sectors.
A truly global event, with exhibitors and visitors participating from all over the world, Autonomous Ship Expo conveniently brings together the latest autonomous navigation technology and automated onboard systems developers; sensor technology; e-navigation systems; automation software and maritime remote-control technology providers. Plus, leading companies that produce simulation, testing and validation solutions; cybersecurity and remote satellite communications that will help ship designers, fleet owners, naval architects, classification societies, port authorities, shipyards, terminal managers, equipment manufacturers and maritime research organizations prepare for the introduction of autonomous ships and operational challenges.
The world's leading conference will run alongside the expo and feature leading experts from around the world, who will present the latest technological innovations, case studies and research programs, providing a unique opportunity to exchange ideas and network with this pioneering community of maritime engineers.